Post borrowed from Actuate Personal Training…
January is a popular time for lots of people to start going to the gym. But most fail to keep up the good work within 2 weeks. This is often due to a lack of a planned approach to attacking their goals and a new year gym programme. There are a lot of things to consider:
how to use the equipment
how much rest to have in between sets
what are sets and reps
how often to exercise
how often to do the same workout
what muscle groups are being worked
what is best for weight loss or muscle gain
It's no wonder that 80% of January gym memberships don't continue. The simplest way to get past these hurdles is to hire an expert. You wouldn't take up archery, martial arts or gymnastics without employing a coach to show you how so why approach the gym in a different way. A personal trainer can show you how to use the machines/weights, explain exercise selections, work on muscle imbalances and give you a bespoke plan to suit your needs.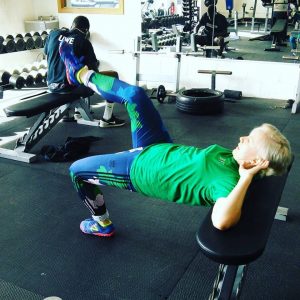 In January you can book a one off new year gym programme session with us that will involve designing a 4 week programme aimed specifically at your needs, one hour 1-2-1 in the gym showing you how to do the exercises, nutrition advice and online support.
Read the full post here.